Hello…. I'm Alison Hamilton a fourth generation farmer, business founder and CEO, industry board director, wife and mum to 2 little people! And I love every single one of these titles. (or, I often refer to them as the 'hats that I wear').
My entire career has been based in agriculture and has included time in the corporate and government sectors as well as now more than 12 years in my own business. What a journey it has been! Agriculture is such an exciting space!
There are many things that I love about working in agriculture – but I am truly driven and excited by the power of improving effectiveness and efficiency in farm businesses through Organising, Systemising and Capitalising.
I love the energy of bringing like-minded people together who can grow and transform alongside one another, and I am inspired by seeing the benefits and life changes that effective office and business organisation can bring to individuals, families and businesses. I do hope you are inspired to join me on this ride – I can't wait to meet you!!
Ready to get started?
Start your journey now by following these 3 simple steps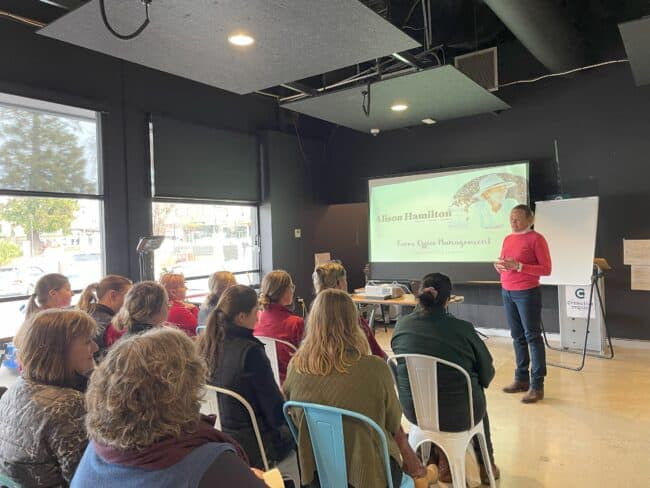 I am very fortunate to have worked with a number or organisations throughout my career to spread the message about the importance of implementing systems and processes to ensure you have a functional farm office that'll maximise your business. 
I enjoy delivering workshops and am open to speaking opportunities where I can further spread the message on how to achieve a farm office that works like 'clockwork'. 
If you are an event organiser or part of a committee, company or organisation that feel would benefit from working with me, please download my Media Kit below and get in touch to discuss your upcoming event.